A team of passionate and driven individuals who saw a better approach to whole body health and wellness
We believe in living a life without limits. Simply put, your life is too wonderful to be held back with aches, pains, and conditions that can easily be treated. Our team's goal is to get you back to better than before with a body that empowers you to live.
Advanced Health + Sports Clinic was launched by Jake Lussier and Anika Miehe, fully certified physiotherapists. Under their guidance, they have built a team of expert clinicians on a continued pursuit of education and excellence. The Advanced Health + Sports Clinic team values the opportunity to learn and grow as much as possible within their professional scopes to maximize the value they can bring to the community.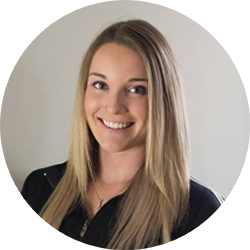 ATHLETIC THERAPIST
BAET, CAT(C)
Dana is excited to help individual's reach their peak performance level no matter what their occupation, activity, or sport may be through prevention, rehabilitation, and sound return to play (activity) planning. She believes her experience as an athlete herself helps her to be the Athletic Therapist she is today.
Our mission is to redefine "whole health" for the greater Nanaimo area. We strive to offer a human approach to physiotherapy, rehabilitation, and wellness. We combine clinical reasoning, medical research, and a patient-centred, one-on-one practice that makes you feel confident about the care you are getting and the results you will see.
We are driven to deliver superior quality sports medicine services for the elite athlete and the general population alike. We are dedicated to achieving our clients' goals by delivering the highest quality of orthopedic, pelvic floor, and concussion rehabilitation that empowers our patients with the knowledge and skills to achieve and maintain ideal function in life and activity.