A team of passionate and driven individuals who saw a better approach to whole body health and wellness
We believe in living a life without limits. Simply put, your life is too wonderful to be held back with aches, pains, and conditions that can easily be treated. Our team's goal is to get you back to better than before with a body that empowers you to live.
Advanced Health + Sports Clinic was launched by Jake Lussier and Anika Miehe, fully certified physiotherapists. Under their guidance, they have built a team of expert clinicians on a continued pursuit of education and excellence. The Advanced Health + Sports Clinic team values the opportunity to learn and grow as much as possible within their professional scopes to maximize the value they can bring to the community.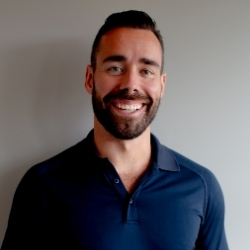 PHYSIOTHERAPIST
MPT, IMS, CCM
Jake is a fully certified Physiotherapist with a Master's of Science Degree from McGill University. Jake was born in Nanaimo in 1986 and has spent most of his life growing up in the Harbour City.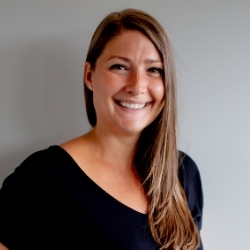 PHYSIOTHERAPIST
BSc, MPT, IMS
Anika is a physiotherapist that graduated with a Masters of Physical Therapy from McGill University. With a Bachelor of Science in Athletic Therapy as well, and years of experience as a certified massage therapist, she offers a well rounded physiotherapy experience.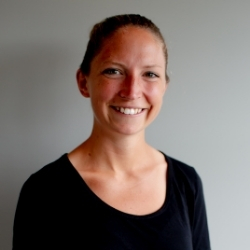 PHYSIOTHERAPIST
MPT, BHK (HONS), IMS
Sara completed her Master's of Physical Therapy at the University of British Columbia in 2015. Before becoming a fully certified physiotherapist, Sara obtained her Bachelor of Science Kinesiology Honours degree with distinction at the University of Victoria. Sara moved back to Nanaimo a year ago from the lower mainland, although she is no stranger to the island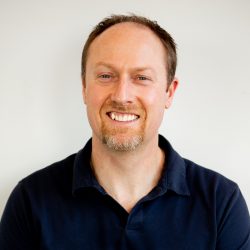 PHYSIOTHERAPIST
MPT, BKin, FCAMPT, IMS
Brandon completed a bachelor in Kinesiology in 2000 at Simon Fraser University. In 2003, he graduated from the University of Toronto with a Masters in Physical Therapy. In 2006 Brandon traveled to West Australia for post graduate training in spinal and peripheral joint manipulation, completing a Masters in manipulative Therapy in 2006 at Curtin University.
Over the last four years Brandon has traveled with the Canadian National Alpine Ski team playing the role of Sports Physiotherapist treating Olympic athletes and getting them ready for the PyeongChang 2018 Winter Olympics which he attended this season.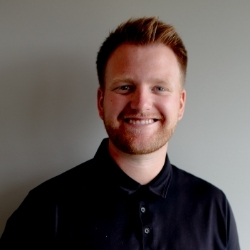 PHYSIOTHERAPIST
MPT, Phed, CSCS
Kevin is a physiotherapist who was born and raised in Duncan, BC. He complete his bachelor's degree in Sport, Health, and Physical Education at Vancouver Island University in 2015. He then obtained the Certified Strength and Conditioning Specialist (C.S.C.S.) certification through the National Strength and Conditioning Association. In 2019, Kevin graduated from the Faculty of Medicine at the University of British Columbia with a Masters in Physical Therapy.
Kevin's treatment philosophy involves incorporating manual therapy, soft tissue techniques, and individualized exercise prescription to meet the specific needs of each client.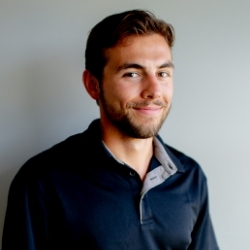 PHYSIOTHERAPIST
MPT, BKin
Cole recently relocated to Nanaimo after graduating with a Master's of Physical Therapy from the University of Alberta. Prior to Physiotherapy Cole gained skills as a Personal Trainer, Strength and Conditioning Coach and Kinesiologist. Cole's experience working with high performance hockey and rugby athletes has shaped his treatment approach, combining hands-on techniques with rehabilitative exercise. When Cole isn't in the clinic, you can find him hiking, climbing or mountain biking, fishing and crabbing, kayaking, or at the gym.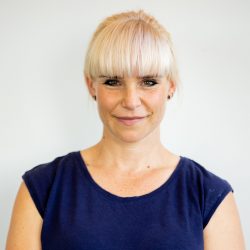 Janine graduated with a degree in Physiotherapy from the University of the Witwatersrand Physiotherapy in Johannesburg, South Africa. She is well experienced in treating pain and sports injury.
Janine is passionate about seeing patients fully recovered and reaching their goals!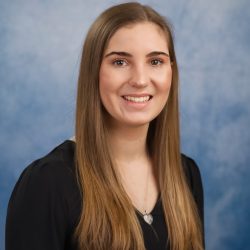 Isabelle is a physiotherapist who obtained a Masters of Science in Physical Therapy from Queen's University. Isabelle understands the importance of a holistic approach, and really works to find a treatment plan that treats the individual as a whole.
Isabelle enjoys being active and spending time outside. She particularly enjoys hiking, yoga, camping, paddle boarding, participating in triathlons and spending quality time with her family, friends, and animals.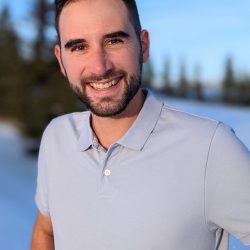 Physiotherapist
MPT, BCom
Corey graduated with a Master of Science in Physiotherapy from McMaster University. He combines hands-on techniques with education and therapeutic exercise to help his patients get back to the activities that are important to them. When he's not in the clinic, you may find Corey hiking, biking, paddling, or running his way across the island.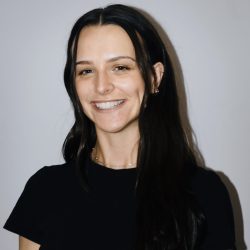 Physiotherapist
MPT, BKIN
Callie graduated from the Master's of Physiotherapy program at McMaster University and has continued education in Pediatrics, Pelvic and Women's Health, and Neurokinetic Therapy.
Callie has experience working with children and adults presenting with a variety of orthopedic and neurological diagnoses and strives to provide personalized knowledge and strategies to support her clients in reaching their maximum potential.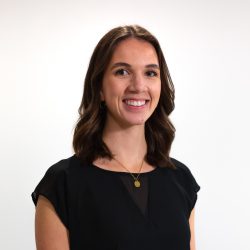 Physiotherapist
MPT, BKIN
Thalia is a physiotherapist with a Master of Science in Physiotherapy from McGill University, and previously completed a Bachelor's degree in Kinesiology from McMaster University.
Thalia is passionate with her treatments and wants to help community members participate in the activities that are most important to them, with the goal of providing tools to live a healthy lifestyle.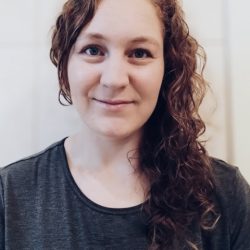 Bella graduated from her Master's in Physiotherapy in Ireland, where she developed special interests in neurological rehabilitation, geriatric care and work related injuries in first responders.
Bella is passionate about helping her clients safely achieve independence and function through patient-centered, evidence-based physiotherapy.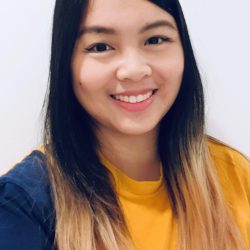 Jannel has been a physiotherapist since 2017 with her main focus being sports and orthopedic physiotherapy. Her love for sports medicine was sparked by her childhood participation in a variety of sports, including softball and volleyball and has inspired her through her career thusfar.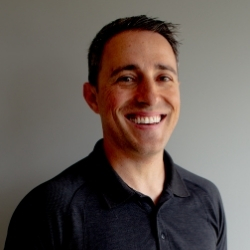 CHIROPRACTOR
DC, BHK (Hons), CSCS, FR®, ART®
Dr. Foglia specializes in the thorough assessment, diagnosis, treatment and rehabilitation of patients' injuries to the muscular, skeletal and neurological systems. Dr. Joe prides himself on utilizing a constantly progressing system of the most evidence-based chiropractic techniques available, while working towards the goal of injury recovery and prevention.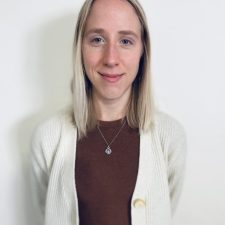 Erica De Schiffart has earned her Doctor of Chiropractic at the University of Western States with the goal to get people moving and feeling better. Her passion and involvement in athletics has driven her to help people get back to the activity level they desire.
Erica believes in an evidence-informed approach and the value behind each patient receiving individualized treatment.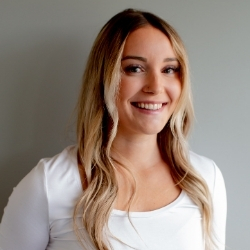 ATHLETIC THERAPIST
BAET, CAT(C)
Dana is excited to help individual's reach their peak performance level no matter what their occupation, activity, or sport may be through prevention, rehabilitation, and sound return to play (activity) planning. She believes her experience as an athlete herself helps her to be the Athletic Therapist she is today.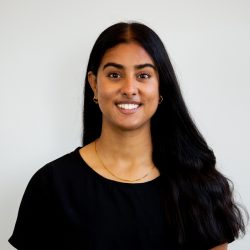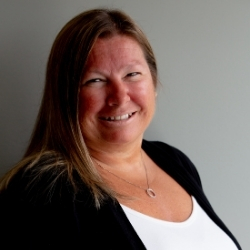 Tara was born and raised in Nanaimo. She has been married for close to 25 years and has two grown children. Tara has always been involved in the local sporting community with her children from gymnastics, baseball, synchronized swimming and hockey.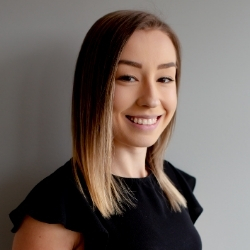 Natalie is originally from Courtenay and has been a part of the Advanced Health and Sports Team since 2019. Previously she worked for a high end Optometric Office in the Comox Valley; and is also a certified Medical Transcriptionist.
Our mission is to redefine "whole health" for the greater Nanaimo area. We strive to offer a human approach to physiotherapy, rehabilitation, and wellness. We combine clinical reasoning, medical research, and a patient-centred, one-on-one practice that makes you feel confident about the care you are getting and the results you will see.
We are driven to deliver superior quality sports medicine services for the elite athlete and the general population alike. We are dedicated to achieving our clients' goals by delivering the highest quality of orthopedic, pelvic floor, and concussion rehabilitation that empowers our patients with the knowledge and skills to achieve and maintain ideal function in life and activity.