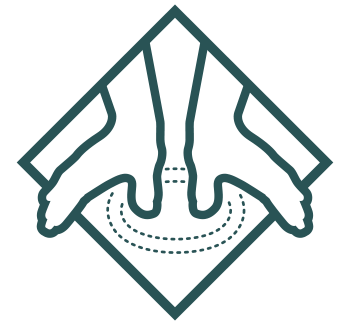 Chiropractic Care in Nanaimo & Parksville
At Advanced Health + Sports Clinic, Our Chiropractors each have successfully completed their Doctor of Chiropractic Degrees from certified Chiropractic Colleges and each are certified members of the College of Chiropractors of British Columbia. Our Chiropractors, specialize in all types of injuries as well as pain and dysfunction of the body's muscular, skeletal, and neurological systems.
While chiropractic works well for injuries involving headaches, neck pain and low back pain, Dr. Foglia & Dr. De Schiffarts expertise expands well beyond traditional parameters to include:
sports injuries
muscle strains
joint ligament sprains
tendonitis
overuse injuries
rehabilitation
As elite chiropractors in Nanaimo & Parksville, Dr. Foglia & Dr. De Schiffart have extensive education and training in advanced functional chiropractic techniques, staying current on the best methodologies available.  With patient education and comfort top of mind, Dr. Foglia & Dr. De Schiffart focus on thoroughly assessing, diagnosing and treating both the injury and the person.
The Advanced Health Difference:
Elite Functional Chiropractic in Nanaimo & Parksville

Our highly trained chiropractic Doctors believe in a one-on-one, functional approach to patient-centered care. Dr. Foglia & Dr. De Schiffart ensure each patient is working towards accomplishing their individual goals by way of an effective, individually tailored treatment plan. Being a multi-disciplinary clinic, if a collaborative treatment plan requires the services of other therapists or health practitioners, patients are able to get the help they need…all under one roof.
Your Chiropractic treatment and rehabilitation plan may include:
Specialized Soft-Tissue Therapies: Active Release Technique (ART®), Functional Range Release (FR®), Graston Technique®,
Manual Chiropractic Adjustments/Manipulations or Controlled Joint Mobilizations
Rehabilitation Exercises
Therapeutic Modalities: Laser, Shockwave
Custom Orthotics & Orthopaedic Braces
Strength & Conditioning