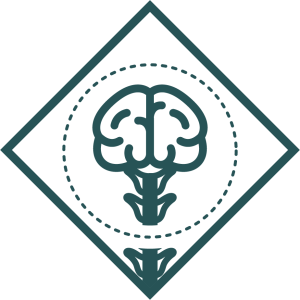 NEUROLOGICAL PHYSIOTHERAPY
Welcome to a new chapter of your journey! Transitioning from the dedicated care of a hospital team to a new phase is a remarkable step. It's important to remember that your path continues even after leaving the hospital – you're still reaching for those goals that matter to you!
Maybe you're finding yourself reflecting on the recent conversation you had with your neurologist. Navigating the implications of a new diagnosis can be a puzzle, and it's okay if the pieces haven't all come together yet. Change takes time, and your feelings might be a whirlwind as you envision the future.
Are you curious about the unknowns of this new chapter? It's natural to have a mix of emotions as you picture what life might hold.
Whether your journey involves recovering from a stroke, regaining strength after a spinal cord injury, or navigating the path of a progressive neurological disorder like Parkinson's or MS, remember that you're not alone. We're here to walk this journey with you!
A little bit about Neurological Physiotherapy
So, how can Neurological Physiotherapy make a real difference in your life? Our brains are dynamic – they thrive on adaptation, always ready to rewire themselves in the face of challenges. Our skilled Neurological Physiotherapists have a deep understanding of your nervous system and its role in your movement and daily function. Our mission is to empower you to maintain vitality, strength, and the ability to engage in activities that light up your life.
Our team of Therapists is well-versed in the innovative Bobath Concept, a comprehensive approach that delves into the assessment and treatment of neurological conditions. We're also rooted in Clinical Neuroscience, staying up-to-date with the latest advancements in rehabilitation science. But here's the key – we don't rely on one-size-fits-all formulas. Instead, we approach your unique situation as a puzzle, analyzing how your nervous system works and pinpointing areas for improvement.
We put the spotlight on elements like posture, tailored movements, harmony in coordination, and how your senses play a role in your daily function. Each session is designed around you and your personal aspirations.
Wondering if these services are right for you? Our neuro-rehabilitation services extend to individuals who have faced a variety of challenges – be it stroke recovery, spinal cord resilience, brain injury journey, the path of Parkinson's, MS, cerebral palsy, or any other neurological diagnosis. If you're in the Parksville/Qualicum Beach region, you're in luck! This specialized care is available exclusively at our Parksville clinic, under the guidance of Bella Starr.
We're firm believers in the power of neuroplasticity – the brain's ability to adapt and evolve. Our goal is to create novel experiences that pave the way for enduring changes in your nervous system and overall function. Remember, this journey is uniquely yours, and we're here to walk it alongside you.
Bella started off her career in health sciences after completing her Bachelor's of Science in Microbiology at the University of Victoria. During university, Bella was a competitive cheerleader with the world champion team, Vikes Cheer. After graduation she started her training as a primary care paramedic, and worked for a couple of years along Vancouver Island. After completing her Emergency Medical Dispatch training, Bella decided to move to Ireland to pursue her Master's in Physiotherapy, where she developed special interests in neurological rehabilitation, geriatric care and work related injuries in first responders. Bella is passionate about helping her clients safely achieve independence and function through patient-centered, evidence-based physiotherapy.