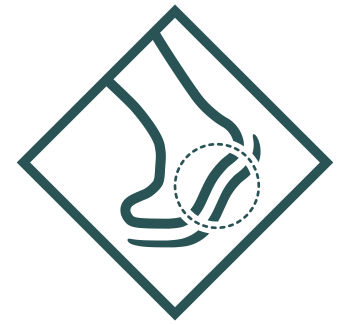 Advanced Health + Sports Clinic offers custom orthotics designed to correct your foot functions to alleviate pain and have you functioning with peak capability.
Custom orthotics help treat and prevent the following common conditions:
Chondromalacia patella

Plantar fasciitis

Achilles tendonitis

Bunions

Shin splints

Hammer toes

Corns and calluses

Mortons neuroma

Ilio tibial band syndrome

Dropped metatarsal head

Piriformis syndrome

Metatarsalgia
Comprehensive Evaluation:
We start off by getting to know you, assess your form, movement, and your lifestyle. Our team evaluates your feet and ankles, gait/walking pattern, and clinically relevant symptom behaviour to determine the best orthotics approach.
Your Custom Orthotics
We precisely measure your new orthotics with diagnostic systems like Metascan and 3Dmaxx to ensure the most detailed and accurate fit. Our Metascan system analyzes gait, static, and postural information as well as evaluating for knee, hip, low back, balance and other biomechanical issues.