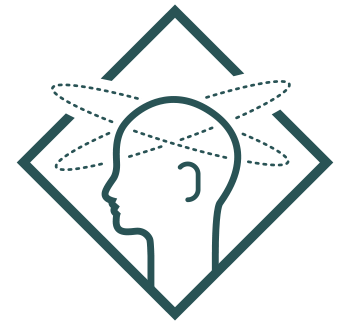 COMPLETE CONCUSSION MANAGEMENT
Advanced Health + Sports Clinic is now recognized by Complete Concussion Management Inc. (CCMI) and joins a network of clinics around the world offering evidence-based concussion care.
We specialize in concussion management and rehabilitation with a comprehensive program combining physiotherapy, exercises, and education.
Our physiotherapists are educated on the most current strategies and practice advanced rehabilitation techniques. Each patient receives an individualized recovery program to have you returning to sport and everyday life safely and quickly.
A concussion is a brain injury caused by acceleration or deceleration of the brain within the skull following a significant impact to the head or elsewhere on the body. The impact causes a biochemical imbalance within the brain cells, resulting in decreased blood flow and temporary energy deficits within the brain. Symptoms may include loss of consciousness, headache, pressure in the head, neck pain, nausea or vomiting, dizziness, or balance problems, among others.
Initial Assessment
A full neurological exam, carefully assessing the cervical spine, vestibular, visual, and psychoemotional systems.
Concussion Treatment
A customized recovery program tailored to each patient's individual needs. Treatment may include mobilizations, soft tissue release, various strengthening exercises, and education.
The key to a safe and quick recovery is early concussion treatment, to help minimize and prevent long-term concussion symptoms.
Baseline Testing
Baseline testing is a series of physical and cognitive tests that provides a pre-injury overview of healthy brain function. These tests can offer healthcare practitioners with an objective benchmark on which to compare should a patient sustain a concussion. Baseline testing can help to determine and measure recovery goals in the event of a concussion injury.
As concussion symptoms often disappear days to weeks before the brain has recovered, having valuable baseline information may help practitioners to make safer return to play decisions.
A baseline test takes about 20 to 30 minutes per patient. Book your baseline test at a recognized CCMI clinic here!