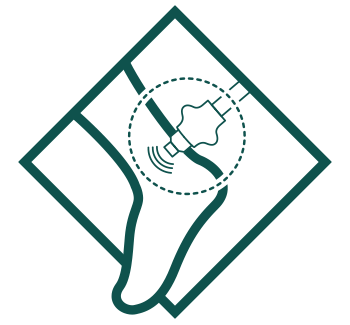 STATE-OF-THE-ART SHOCKWAVE THERAPY IN NANAIMO
At Advanced Health and Sports Clinic, we take pride in offering the Nanaimo community the latest technology that is backed by medical literature to help us provide the best possible care for our patients. For our shockwave therapy treatments, we only use the BTL 6000 Top-Line Power Shockwave, which is one of the most powerful and compact shockwave therapy devices on the market.
Shockwave therapy is quickly becoming a popular evidence-based solution to address chronic conditions that are slow to respond to other treatments. Shockwave therapy delivers high-energy acoustic soundwaves to damaged musculoskeletal tissue which induces biological mechanisms that help assist in the regeneration and repair bones, tendons and soft tissue as well as providing pain relief.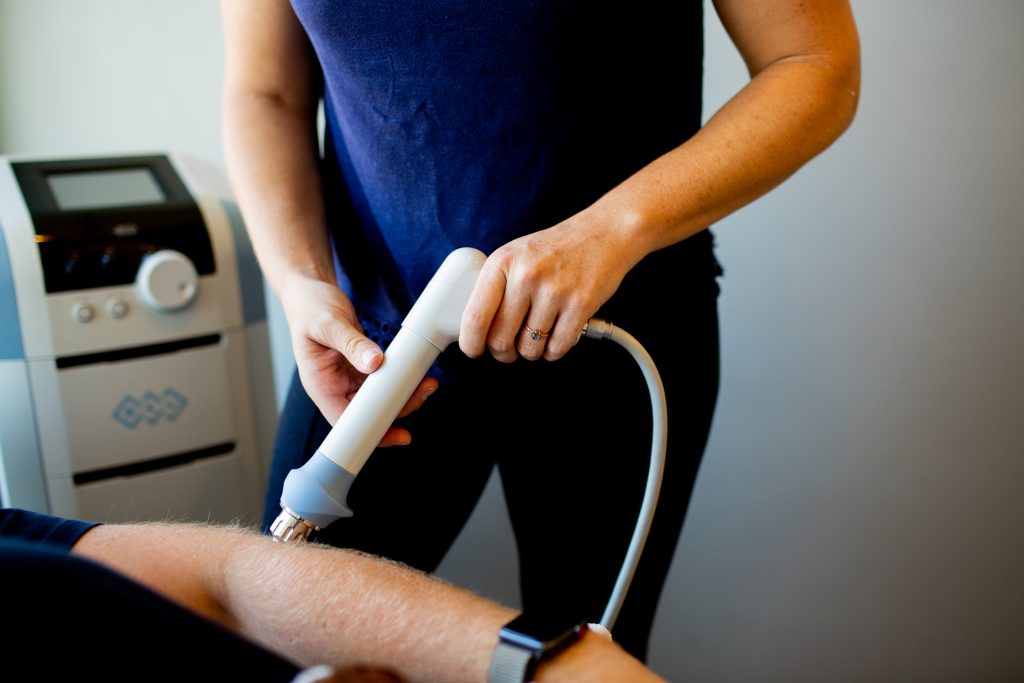 What are the Medical Benefits of Shockwave Therapy?
Decreases muscle tension & inhibits spasms by increasing blood flow to the affected area, along with lessening the pathological interactions between actin & myosin.

Dissolves calcified fibroblasts
.

Increases collagen production


Accelerates the removal of nociceptive metabolites, and increases oxygenation

Enhances dispersion of substance P (a pain mediator and growth factor). The reduction of its concentration reduces pain in the affected area and decreases risk of development of oedema.
Treatments are provided after a thorough assessment by one of our exceptionally trained physiotherapists, chiropractor, or athletic therapist and you can typically use your extended health care benefits to cover the cost of treatment.
What Can Shockwave Therapy Help With?
Shockwave therapy can help improve a multitude of issues, in providing pain relief and expediting the healing response. Most frequently it is used for chronic and sub-acute soft tissue problems that haven't yet responded adequately to other rehabilitation interventions.
Plantar fasciitis

Rotator cuff and shoulder problems

Achilles issues

Heel spurs

Shin splints

Knee pain

Stress fractures

Strains and sprains

Muscle aches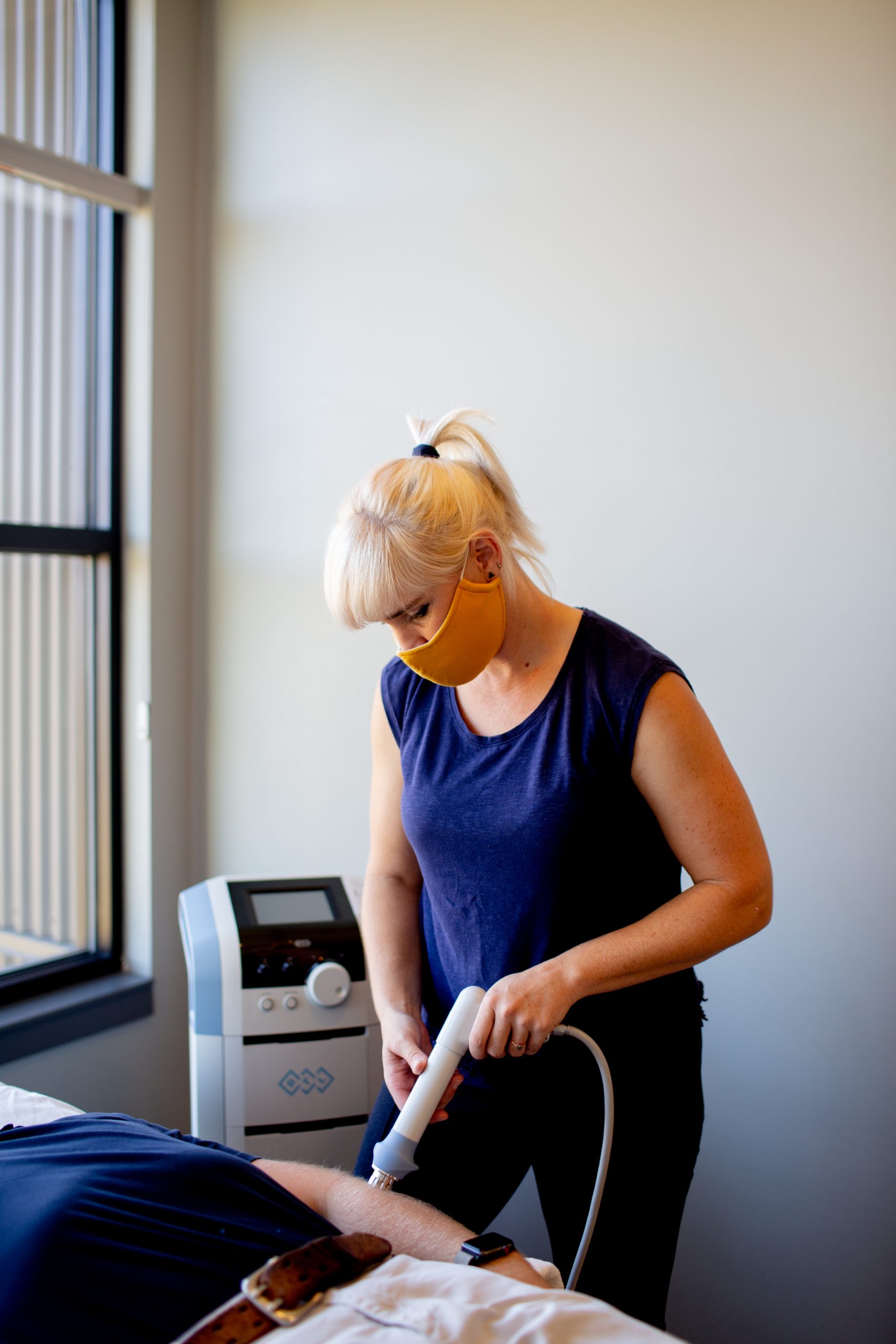 WHAT TO EXPECT DURING YOUR VISIT
Shockwave therapy is typically used in conjunction with other treatment options such as; manual therapy, dry-needling/IMS, or exercise prescription. Your physiotherapist may include it in your treatment plan initially or opt add it later in rehab if other treatment options have not yet provided the satisfactory results.
Shock therapy sessions are typically quite short (10-15 minutes for a single region) but if multiple pathologies/areas require treatment then your therapist may advise longer treatment durations. Patients are typically advised to come in 3 to 6 times spaced 7 to 10 days apart in to maximize the benefits of the treatment. The injured area will continue to benefit from shockwave therapy up to three months after the final session.