Full-Time Orthopedic Physiotherapist Needed

Who We Are
We are a Private Physiotherapy group owned and operated in the Central Vancouver Island region with two newly built clinics that serve Nanaimo and Parksville/Qualicum Beach. Our mission at Advanced Health + Sport Clinic is two pronged:
For patients: We strive to strengthen the profession of Physiotherapy (and rehabilitation in the broader sense) in the eyes of our local community – one positive experience at a time.
For clinicians and staff: Our clinical network has been assembled to provide the active living healthcare professional with the ultimate in freedom in living the West-Coast experience in the way that best suits you. The strategic locations of our clinics, community partnerships, and company's culture is built not only towards clinical outcomes – but also towards friendship, work/life balance, and deep career satisfaction & professional growth.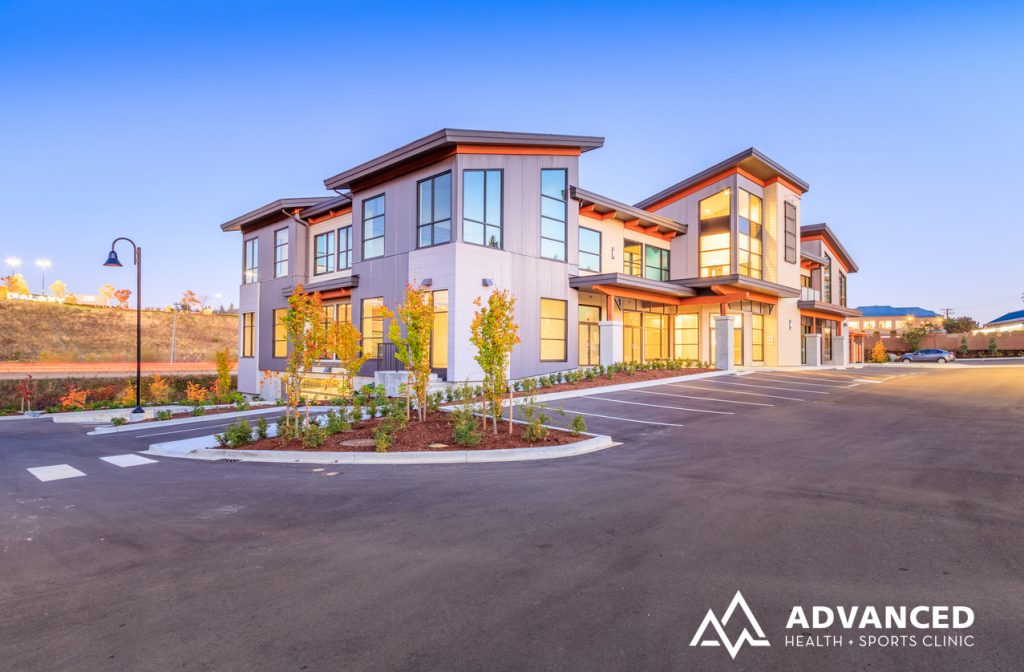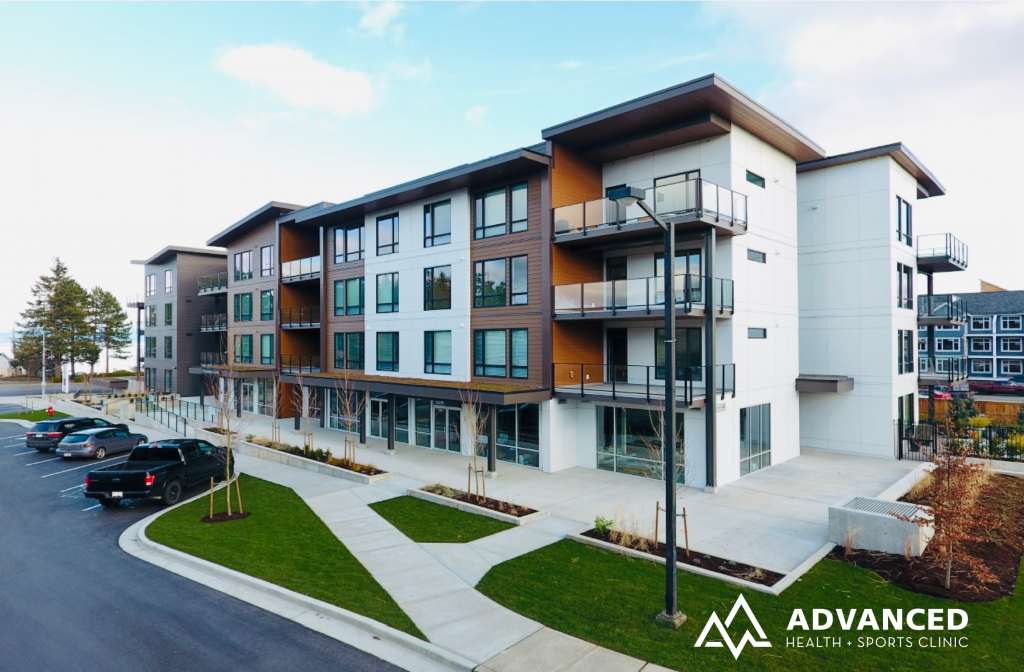 at Advanced Health + Sports Clinic
We only provide 1 on 1 care only – rotating between patients is not a thing here and never has been.
Assessment duration – 60 minutes. You get one chance to make a first impression and let the patients be heard, assessed, and treated.
Subsequent Visits – 30 minutes.
Private Caseload – eager, active, friendly, compliant, and motivated caseload.
Multidisciplinary team – physiotherapy team along with chiropractic care, acupuncture, and athletic therapy.
Onsite rehab gym – squat rack, TRX, bench cardio equipment, ladder/turf, dumbell, balance boards, etc.
Direct Billing
Full-time Admin team
Janeapp EMR for booking and charting
Full-time ongoing marketing to help build and maintain your caseload
Shockwave & Laser onsite
Monthly in-services and clinical rounds with multi-disciplinary team
Continuing education opportunities onsite
"Go-to" Sports Clinic for rehabilitation for most competitive sport teams in town
Telehealth equipped and running smooth
Skills That We Are Seeking
Patient communication and interpersonal skills
Acupuncture and dry-needling (IMS)
Manual and manipulative therapy
Vestibular rehabilitation
Concussion management
Pain neuroscience education
Pelvic floor rehabilitation
Soft tissue modalities (manual therapy, IASTM, etc)
Exercise science and customized prescription
We highly value career and personal growth via continuing education and want to support your goals and professional pursuits.
Compensation:

We provide very generous fee-split compensation which is based upon clinician experience and clinical skills.
We respect the unique circumstances and goals of all our clinicians, so with this in mind we offer both employee or contractor options based upon the personal preference of the therapist.
Bonus Opportunities:
$2,000.00 signing bonus eligible for full time therapists already trained in IMS, acupuncture or Functional Dry-Needling.
If you're interested and want to start a dialogue – reach out today and we'd be keen to get to know you better and explore the opportunity!
Work-Life Balance in Parksville!
Considering Living in
Nanaimo or Parksville?
These neighboring communities are both gems in the central Vancouver Island Region that share commonalities despite being unique communities in their own right. Both areas boast:
Amazing outdoor recreation at your fingertips:
Local Beaches: Parksville, Qualicum, Brickyard Bay, Nanoose Beach, Lantzville Beach, Blueback Beach, or Departure Bay.
Mountain Hikes: Arrowsmith, Little Mountain, Copley, or Benson.
Lakes: Horne Lake, Spider Lake, Long Lake, Westwood Lake, Brannen Lake.
Rivers: Nanaimo River, Englishman River, Little/Big Qualicum Rivers.
Islands for Kakaying and Exploring: Newcastle, Protection, Gabriola, & Ballenas.
Reasonable property rates in comparison to larger lower-mainland real estate markets:
Earn big city money but live in a market where it can go MUCH further – build your dream house, acquire an acreage/hobby farm, or have capital left over annually to invest. Despite recent growth and development, a similar home/neighborhood in Victoria or Vancouver will still cost you hundreds of thousands of dollars more.
Our two strategic clinic locations make living in the following locations feasible for you determining your ideal long-term destination for yourself and your family. Neighboring communities to our clinics include: Nanoose Bay, Parksville, Qualicum Beach, Errington, Coombs, Whiskey Creek, French Creek, Qualicum Bay, Lantzville, Cedar & Nanaimo
Central Locations:
 Your only a 90 minute ferry ride from Vancouver, or a 2 hour drive from Victoria and Tofino. Both Nanaimo and Parksville afford the sprawling space of a small town without sacrificing the big-city amenities while keeping you within reaching distance of everything.
"Island Pace"
Traffic? What's that? In fact, many therapists and professionals here are able to bike to work thanks to our cycle-friendly trails and roads. Add that time up week to week, month to month, and year to year. That's allot more time to be enjoying activities and spending time with your loved ones!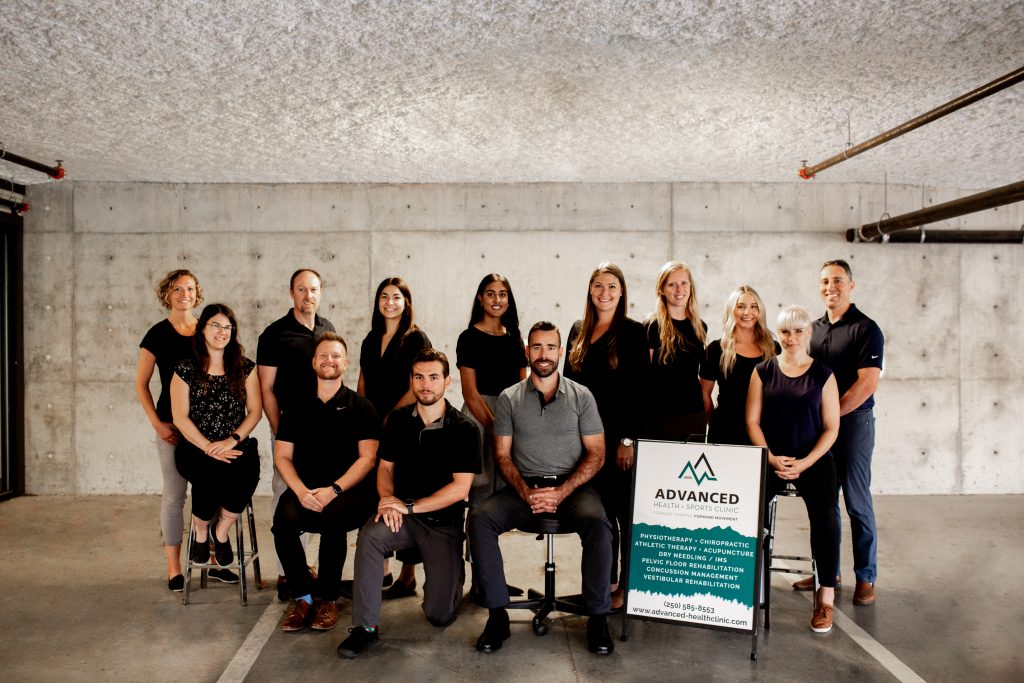 We have a lot of fun here and thoroughly enjoy growing as people and professionals through our work. If you think this atmosphere might be a fit for you don't hesitate to contact us and let's explore if you're the right fit.