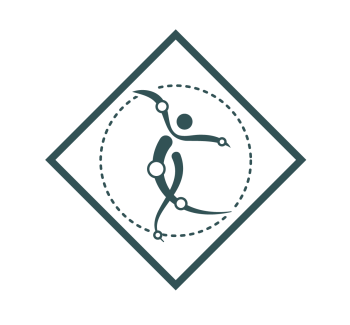 Book an appointment at our Nanaimo or Parksville clinic to meet with our former dancer and experienced physiotherapist Isabelle Poulin!
A little bit about Dance Physiotherapy
We are thrilled to introduce our specialized dance physiotherapy services, led by the experienced physiotherapist Isabelle Poulin. Our dance physiotherapy is designed to cater to the unique needs of dancers, aiming to empower them to achieve their utmost potential and aiding in both goal attainment and injury recovery.
Our approach revolves around a comprehensive understanding of the dancer's entire journey. Collaborate closely with Isabelle Poulin, a physiotherapist well-versed in the intricacies of dance demands, ensuring you receive targeted care that aligns perfectly with your aspirations.
Prioritizing your well-being, our pre-screening process encompasses a thorough evaluation of your entire body, enabling us to devise a personalized pre-habilitation plan tailored to your specific weaknesses. This proactive strategy not only fosters injury prevention but also cultivates resilience, equipping you to flourish as a stronger and more agile dancer. We recommend periodic re-screenings every 4-6 months, allowing us to refine your program, address potential overuse concerns, and monitor your progress diligently.
For those aspiring to dance en pointe, our pre-pointe assessment offers invaluable insights. Through a meticulous evaluation, we gauge your readiness for pointe work and craft a personalized plan to enhance any areas of limitation. This plan guides your progression, ensuring you possess the necessary tools to succeed while minimizing the risk of pointe-related injuries. Ideally, this assessment is undertaken 6-12 months prior to embarking on pointe work, affording ample time to focus on your weaknesses and reassess your readiness as your journey unfolds.
Join us at either our Nanaimo or Parksville clinical locations to embark on a dance physiotherapy journey that centers on your holistic development.
Isabelle Poulin's expertise and our comprehensive approach guarantee a nurturing environment where dancers thrive, whether by achieving their dreams or healing from setbacks. Your dance journey is unique, and so is our approach to enhancing your performance and well-being.
Isabelle grew up in Nanaimo and is excited to return home and join the Advanced Health and Sports Team. Growing up, Isabelle was an accomplished dancer who trained and competed extensively in ballet, jazz, and tap. She also swam competitively with the Nanaimo White Rapids program. Through dance and swimming, Isabelle learned early the importance of sports injury prevention and management and sought a career in physiotherapy to help others navigate the same.