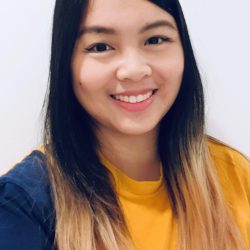 Jannel has been a physiotherapist since 2017 with her main focus being sports and orthopedic physiotherapy. Her love for sports medicine was sparked by her childhood participation in a variety of sports, including softball and volleyball and has inspired her through her career thusfar. This interest was bolstered by her internship experience, where she was exposed to sports teams and worked with athletes.
Jannel began her career managing a variety of sports teams from grassroots up to the collegiate level. Shortly after, she had the chance to work with certain Philippine Basketball Association players when she was employed at a Sports Clinic. Jannel passion lies in the betterment of each client she handled with patient-centered care and evidence-based physiotherapy treatment.
Being in a tropical country all her life, a move to Vancouver Island felt like a home away from home. Making life simpler especially with her cherished feline companions.
UNIVERSITY of the City of Manila:
Bachelor of Physical Therapy – Class of 2017
Certifications & Training
Introductory Workshop on Dry Needling
November 24, 2017 | Manila, Philippines
Fasciocutaneous Release Technique for the Upper Quadrant of the Body
December 17, 2017
Integrated Cervical Spine Manual Medicine: Approaches to Assessment, Evaluation and Treatment
March 11, 2018 | Manila, Philippines
An Integrated Approach to Low Back Pain
March 18, 2018 | Manila, Philippines
Somatic Locus Dolendi Needling Foundation Course
March 24-25, 2018 | Quezon City, Philippines
Refresher Course on Basic Life Support, Cardiopulmonary Resuscitation and First Aid
April 20, 2018 | City of Biñan, Laguna, Philippines
Different Taping Techniques
August 11, 2018 and September 16, 2018 | Quezon City, Philippines
To Play or Not to Play: On Field Assessment and Management of Sports Injuries
April 7, 2019 | Manila, Philippines
NUT170x: Nutrition, Exercise and Sports
June 13, 2020 | WageningenX – Wageningen University and Research
Preparing Athletes for Peak Performance (Virtual)
May 22, 2022 | Philippines
Manual Therapy Mechanism and Clinical Outcomes by Prof. Dr. David E. Cook (Virtual)
February 5, 2023 | Philippines
Back to Playfield –
"Psychological considerations for athlete's return to sports & Return to sports framework post-injury"
February 12, 2023 | Philippines
Movement Analysis and Corrective Exercises
May 13, 2023 | Philippines
Professional Affiliations
Advanced Health & Sports Clinic: Physiotherapist
British Columbia College of Physical Therapists: Professional Member
Canadian Physiotherapy Association: Professional Member