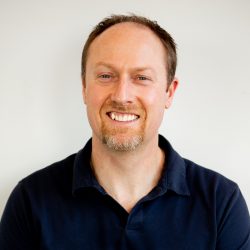 PHYSIOTHERAPIST
BSc. Kin, MSc. PT, FCAMPT
Brandon completed a BSc in Kinesiology in 2000 at Simon Fraser University. In 2003 he graduated from the University of Toronto with a MSc in Physical Therapy. In 2006 Brandon travelled to West Australia for post graduate training in spinal and peripheral joint manipulation, completing a Masters in manipulative Therapy in 2006 at Curtin University. Brandon acted as a teaching assistant for clinical skill labs for the Bachelor and Masters of Physiotherapy students and as a clinical instructor/examiner during his time at Curtin University. He was also a Clinical Instructor for clinical skills labs at James Cook University in Townsville Queensland. Brandon is currently a Fellow of the Canadian Academy of Manipulative Physical Therapists (FCAMPT). To further pursue his interest in sports physiotherapy he completed his Sport Certificate training through the Canadian Physiotherapy Association Sports Division in 2009. In 2010 Brandon completed his certification for intramuscular stimulation (IMS) through The Institute for the Study and Treatment of Pain (iSTOP).
Since beginning his career in 2003 Brandon has had a keen interest in Sports Physiotherapy and has worked with rugby, soccer, lacrosse, baseball and hockey teams as well as many other athletes. He is currently a physiotherapist with the Canadian National Ski Team and was the Chief Physical Therapist for the National Synchronised Skating Championships in 2008. In addition to sports physiotherapy, Brandon has also taken courses for vestibular rehabilitation and treatment of osteoporosis. His treatment philosophy centers on the use of manual therapy, soft tissue techniques and intramuscular stimulation to relieve pain and movement issues and reinforce this treatment with exercise to improve movement patterns and restore physical function.