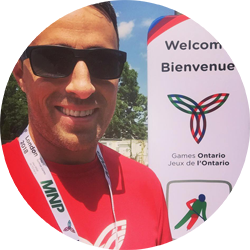 CHIROPRACTOR
DC, BHK (Hons), CSCS, FR®, ART®
Chiropractor, Dr. Joe Foglia, at Advanced Health + Sport specializes in a system of care that utilizes the best scientific evidence and most effective strategies available to thoroughly assess, diagnose, treat and rehabilitate conditions of the body's muscular, skeletal and neurological systems. This includes injury management as well as performance care of many common injuries to the extremities (shoulders, knees, elbows, wrists, hips, ankles, etc.) in addition to headaches, neck and back pain.
The primary goals of chiropractic care are to reduce pain, restore proper joint mobility, improve functional mechanics and increase overall patient health. Dr. Foglia us a variety of functional treatment techniques that include soft tissue therapies such as Active Release Techniques (ART®), Functional Range Release (FR®), Graston Technique®, Rehabilitation Exercises, Joint Manipulations, Kinesiology Taping, Custom Bracing & Orthotics, Therapeutic Modalities and Concussion Management.
At Advanced Health + Sport we believe in an integrated approach to patient centred care. Our chiropractor, Dr. Foglia operates in collaboration with our specialized multi-disciplinary team to ensure every patient is receiving the most effective treatment plan towards accomplishing everything you need to do and love to do in life!