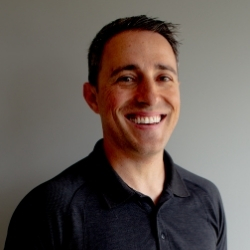 CHIROPRACTOR
DC, BHK (Hons), CSCS, FR®, ART®
Dr. Foglia graduated on the Dean's List and with Clinic Honours in 2010 from the Canadian Memorial Chiropractic College. He also holds a Bachelor of Human Kinetics, Honours Movement Science degree with a minor in Human Biology from the University of Windsor. Dr. Joe is a Certified Member of the Royal College of Chiropractic Sport Sciences Canada & the College of Chiropractors of British Columbia.
Dr. Foglia began his Chiropractic career in Nanaimo in 2010, when he and his wife moved to Vancouver Island and fell in love with the West Coast. The Foglia family now includes 3 young kids who are all busy and active in various community sports and Teams from Hockey to Soccer and everything in between.
Dr. Joe's passion for sports & active-healthy living is a perfect fit for life on Vancouver Island and professionally with the Advanced Health + Sports Team. He thrives on making a positive impact on people's lives of all ages and activity levels. This often includes volunteer support of numerous local youth and community sports organizations where he lectures, provides injury prevention programming and coaching. He brings an extensive resume of sports injury care as the Team Chiropractor for the Nanaimo Clippers Jr. A Hockey Club (BCHL), a Certified High Performance Practitioner with 'Own The Podium' Canada and proudly representing Canada as the Chief Medical Officer / Team Doctor of the Canadian Deaflympic Team. In clinical practice Dr. Foglia utilizes his international sports injury care experience with patients of all levels of both sport and non-sport related injuries. Regardless of a patients' age or activity level, Dr. Joe approaches each individual in a functional manner, always working towards his primary goals of reducing pain, restoring proper joint mobility, improving mechanics and increasing overall patient health.
Dr. Foglia takes pride in creating a professional & comfortable patient-centred approach to care, while employing various treatment techniques including specialized soft-tissue therapies (ART®, FR®, Graston®), rehabilitation exercises, joint manipulations / mobilizations, therapeutic modalities (Laser, Shockwave), custom orthotics & orthopaedic bracing, kinesiology taping, strength & conditioning and concussion management.
Joe believes his role in your health is to listen, assess & ultimately facilitate your recovery towards accomplishing both what you 'need to do' and what you 'love to do' in life!