Good morning Nanaimo! Lets have a talk about a subject that's gotten its fair share of attention over the past handful of years – concussion!
10-15% of Athletes involved in contact sports are expected to sustain a concussion annually. They happen. They aren't fun. But despite the media coverage in recent years and the almost taboo nature they have come to be associated with – they TYPICALLY aren't as bad as we have been led to believe.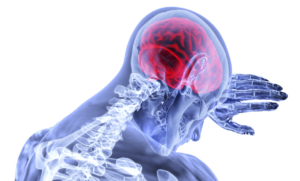 WHAT Happens During Concussion? :
The occurrence of a concussion while initially thought to be a structural injury is actually now understood to be a "temporary dysfunction" stemming from a stretch/shear force applied to the brain. Without getting too far down the metabolic rabbit hole in this blog one of the primary problems following this injury this is we run into an ATP deficit (Yes, remember that from grade 11 biology?!). Basically, ion channels get stretched open, which results some in abnormal electrical activity and a subsequent imbalance occurs, which essentially leaves us with an energy deficit in the brain.
Now … The good news is that MOST concussions with proper rest, management, and return to play steps resolve and within 2-3 weeks. The battery recharges and we resume life/sport!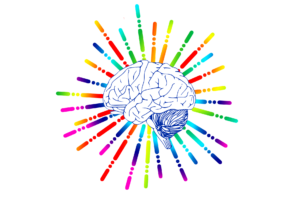 However …
Depending on the literature you read between 10 and 20% of concussion sufferers will still experience beyond four weeks following injury which then classifies them which three big words:  POST CONCUSSION SYNDROME (PCS).
While it can be stubborn, unpredictable, and bothersome for the patient – in truth, the malingering of "concussion-symptoms" is usually not driven by the insult to the brain at this point as most people metabolically recover FULLY between 22-28 days following injury but because ANOTHER neighboring system also got disrupted during the trauma that caused the concussion in the first place (ex, a whiplash injury to the neck).
To re-iterate … the brain is typically NOT the culprit for persistent PCS symptoms! Lets now discuss the other elements that usually drive the symptoms at this point and are absolutely treatable if identified by a well-trained clinician.
The 5 "fingers" that contribute to the "Fist" of post concussion syndrome:
What's Happening?!
What to do about it?!
1.      Metabolic Recovery

ATP levels are low and need to recharge!

Rest (for a few days ONLY)
Nutrition
Adherence to return to school and return to sport protocols
Education and reassurance

2.      Cervicogenic

Whiplash symptoms … neck is jacked up and now referring symptoms into the head/face/jaw!

Manual & manipulative therapy
Soft tissue therapy
Exercise!
Dryneedling/IMS/acupuncture
Pain Neuroscience Education

3.      Vestibular + Visual Dysfunction

Inner Ear and/or visual system are not operating or communicating correctly

Vision Rehabilitation (via Neuro-Optometrist)
Vestibular Rehabilitation (via physiotherapist)

4.      Autonomic Dysregulation

Temporary blood-flow abnormality … essentially the heart is not pumping the correct amount of blood to the brain post concussion.

Sub-symptom threshold cardiovascular exercise (train BELOW symptom threshold … then build it back up progressively!)

5.      Psychosocial Components

Anxiety, depression, sleep disorder, OCD, etc.

Clinical counsellor, psychologist, etc. Resources are there, they are important, use them!!
To Summarize: 
The GOOD news is that these are all treatable! This means that a thorough assessment of the aforementioned systems to see what is driving the symptoms is imperative. We then need to intelligently LOAD and CHALLENGE that system and "nudge" its boundaries accordingly.
The old adage "REST IS BEST" is NOT true, and is NOT evidence based practice. Will a brief period of rest (3-4 days) following initial injury is important a progressive supervised return to mental and physical activity is what is now being recommended.
Concussions are one of the many things we enjoy treating at Advanced Health and Sports Clinic when we aren't treating low back pain, rotator cuff injuries, ACL repairs, and other "typical" injuries you commonly see in an Injury Rehabilitation Clinic. In future posts we will go deeper into each specific element of PCS mentioned today – but the message we wanted to get across is clear:
Concussions happen – that's OK!
The body & brain do a good job of recharging post injury in MOST cases!
A predictive factor of quick and simpler recovery is getting assessed QUICKLY following injury to rule out red flags and provide education and re-assurance.
If you experience Post-Concussion Syndrome symptoms you're not alone!
Your symptoms beyond four weeks are probably NOT your brain – but something close by!
Rest is NOT best!
Identify what's driving the symptoms – then treat it!
Have a great week everybody!