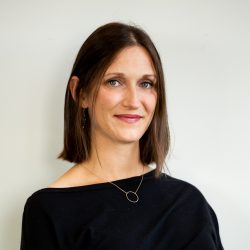 PHYSIOTHERAPIST
MPT, BSc, IMS
Nicole completed a Bachelors of Science degree from UBC in 2010 then went on to complete her Masters of Physical Therapy degree from UBC faculty of Medicine in 2014. Since graduation, Nicole has dedicated her physical therapy practice to neurological rehabilitation with a special interest in concussion, post-concussion and vestibular dysfunction (dizziness).
Her advanced training includes Functional Dry Needling (IMS) 2017, Intro and advanced Vestibular courses 2018, Concussion Management courses 2018, A Certificate of Vestibular Rehabilitation from Emory University in 2019, Training through the Carrick Institute in Functional Neurology 2020 and Complete Concussion Management (CCMI) 2021.
Her treatment approach combines manual therapy, needling techniques, education, movement re-training, and exercise prescription with the goal of holistic treatment that addresses the underlying cause of dysfunction, not just symptoms. This can be especially helpful with symptoms that seem to linger long after the expected healing time such as headaches, visual dysfunction, dizziness and imbalance.
Nicole is excited to bring her experience treating vestibular and head injury related disorders to Advanced Health and Sports Clinic.
University of British Columbia
Masters of Physical Therapy – Class of 2014
University of British Columbia
Bachelors of Science Degree – Biology Major – Class of 2010
Certifications & Training
Receptor Based Essentials- Carrick Institute of Clinical Neuroscience and  Rehabilitation (2020)
Certificate in Vestibular Rehab through Emory University (2019)
Vestibular Rehab with Bernard Tonks – Intro course (2018) advanced course (2018)
Concussion Workshop with Shannon McGuire (2017)
Functional Dry Needling Certification (2017)
Professional Affiliations
xxx